In an attempt to do something heartfelt and worthy with my writing abilities, I decided to travel to Pierre, South Dakota to investigate teenage suicide. It's a sad fact that 30,000+ teenagers commit suicide every year, the third leading cause of death for U.S. citizens ages 15 - 25. Pierre, South Dakota has seen its share of these suicides. In fact, there have been so many suicides, Pierre is becoming known as "Suicide Town."
I talked to Lacey Harwood, a student at Pierre High about the problem.
Me: You know who you remind me of?
Lacey: Oh, I always get this. Celine Dion, right?
Me: Uh . . . no.
Lacey: Well . . . sometimes people confuse me with that one girl. Aw fudgesicles . . . what's her name again?
Me: Hillary Duff?
Lacey: No . . . that girl that's in all those pornos.
Me: Um . . . I don't know.
Lacey: I saw one of her videos in the backseat of your car. What was it again? Something about a runt? Runt on runt action?
Me: Uh . . . yeah. That's right. A documentary on pig fights. Not a porno. Anyway, I'm here today to talk to you about suicide.
Lacey: Oh . . . that's depressing.
Me: Well, yeah. But it's what I'm reporting on. So . . . we need to talk about it.
Lacey: Why does the news always have to be sad? Why can't journalists talk about happy things? Like . . . like about that man on Main Street who gives candy to the little kids and gives them free rides in his car.
Me: . . . actually, I think I did write about that last week.
Lacey: Awww, that's sweet.
Me: Yeah, not really. But anyway, let's talk about this suicide problem.
Lacey: Okay, fine.
Me: Okay . . . so uh . . . Pierre has become known as Suicide Town.
Lacey: I don't get why people are so depressed all the time. I don't get why people commit suicide. I think it's because they're stupid.
Me: . . . Yeah . . . that's probably it.
Lacey: If you were smart you'd enjoy life. I mean . . . there's so much to do and experience. Why on earth would you kill yourself?
Me: Well . . . the most common reasons for suicide amongst adolescents are divorce of parents, physical or sexual abuse in the home, low grades in school, feeling worthless, rejection by peers, substance abuse, death of a close friend or relative, or the suicide of a friend.
Lacey: Sexual abuse? What are you talking about?
Me: Lacey, do you know anything about the outside world?
Lacey: I love cruising on my daddy's yacht and going to the mall in my BMW and buying twenty suuuper cute outfits at Abercrombie & Fitch. Oh God, life is just so amazing. Why give it up?
Me: You're rich.
Lacey: . . . no. Living reasonably.
Me: Lacey, not everyone has it as good as you. A lot of these kids who committed suicide had pretty awful lives. They probably suffered from clinical depression.
Lacey: Well, if they can't live decent lives, they don't deserve to live anyway.
Me: Lacey . . . that's horrible.
Lacey: Not as horrible as it could be.
Me: . . . what?
Lacey: Things can always be worse. At least we don't live in Russia and work in sulfur mines.
Me: What the fuck are you talking about?
At this point I was tapped on the shoulder by my publicist and he told me to not swear while performing an interview because it made me look unprofessional.
I told him to fuck off and get me a Coke.
Me: Lacey, some kids are abused in their homes and molested. Some kids go to school every day and get the shit beaten out of them.
Lacey: Molested? Oh, that's just baloney!
Me: Baloney?
Lacey: Those damn girls complain every time their daddies touch them. My dad touches me all the time. I don't mind at all when he tickles my fannywagon or my choochoo or my mellons. Daddy says those are my tickly parts.
Me: . . .
After that interview I needed a breath of fresh air, so I cruised around in my SUV and checked the town out. It was just your typical friendly small town. Children playing in the park, teenagers sitting in driveways drinking Coke, Grandma setting apple pie on the windowsill, white trash cookin' meth in the trunk of their cars.
I got bored. I went to a nearby brothel and picked up Pierre's finest hooker and got a room at the Slee-Z Bag Inn and banged her brains out for about an hour, which was rather difficult since I had been masturbating the whole night before, but eventually, I had a weak orgasm and then sat on the edge of the bed crying. The harlot didn't care, so I put a gun to my head and contemplated pulling the trigger, but then I decided to kill the hooker instead and I put her head on a pail of ice from the machine down the hall.
Feeling dirty yet satisfied, I headed into the heart of Pierre once again and approached a group of guys sitting on their front lawn, all drinking Cokes. When they saw me they all quickly hid their Coke cans. Not sure why.
Me: Who are you guys supposed to be? The fucking Backstreet Boys?
Justin (dude with shades): Fux yizzle, my nizzle!
Me: Okay, Justin . . . what do you think about suicide?
Justin: I'm totally down wid it dawg!
Me: Um . . . okay. Who are your other friends?
Justin: They ma possie.
Me: Do they talk?
Justin: No, dawg! I seiz they ma possie! They only talk when I seiz they cans. I'm reprasentin'!
I'm glad I had already disposed of my violent/homicidal desires.
Me: Okay . . . uh . . . why are you down with suicide?
Justin: Peeps can do whatever they wants. If ya wanna pop yourself one in da head, fine . . . do it! Ya know what I'm sayin'?
Me: I smell gin.
They all looked at each other, still holding the Coke cans behind their backs.
Justin: Don't play wit me, dawg.
Me: Do you think drugs can cause suicide?
Justin: Fux no! Drugs make ya happy.
Me: But what about when you come off your high?
Justin: Then ya do some more!
Me: Until you eventually die.
Justin: Ya!
Me: Which is suicide in itself.
Justin: Whoa . . . I'm lost. Wait . . . what was that question about boobies?
Me: . . . uh . . . there was no question about . . . boobies.
Justin: Oh . . . you wanna hear us rap?
I quickly left.
I cruised around Pierre some more, stopped at a gas station, poured myself a glass of steaming coffee, held it between my legs as I drove, spilled it all over my groin, took our sweet Lord Jesus' name in vain numerous times, and then stopped at Pierre High for one last interview.
This is where I met Mrs. Takenalive.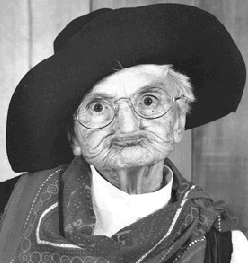 Me: Uh . . . you . . . look . . . lovely, today.
Takenalive: What did you SAY??!
Me: So . . . how long have you been teaching here, MRS. TAKENALIVE?
Takenalive: What?!!
Me: HOW LONG HAVE YOU TEACHED?!
Takenalive: I taught Moses his ABCs. Ungrateful bastard went off into the wilderness and came back with these stone tablets and hung em up in the school. Thought he could tell me what to do!? Fucking bastard. I wouldn't have minded those rules if I wasn't fucking every Dick and Jerry in my classroom. I'm still trying to get those fucking things taken down.
Me: SO THERE'S BEEN A LOT OF SUICIDES HERE?
Takenalive: It's those damn violent video games and TV shows. That's the problem! It all started in the 20s when they introduced those damn moving pictures! That's when it all started. Those damn Flappers showing off their goods.
Me: WHAT'S A FLAPPER?
Takenalive: A girl who shows too much skin, asshole!
Me: HOW ARE VIOLENT VIDEO GAMES AND TV RESPONSIBLE FOR SUICIDE?
Takenalive: They make kids violent. And they end up killing themselves. And they're on all those . . . damn medications. And they're listening to those damn earmuff phones all day. And they're constantly reading Harry Potter. And they're all eating candy and sugar all the time and McDonald's. It all leads to suicide!
Me: MAKES SENSE!
After that shouting match, I again drove around Pierre in my SUV, and was slowly becoming aware that I myself wanted to blow my fucking brains out. I steered my wheel to the off ramp, to get the hell out of there, leave and never come back . . . but something dark and sinister touched my hand and I found myself driving aimlessly through Pierre, thinking of ways to off myself.
I sat down at a nearby park bench, watching a prepubescent girl buy weed from some shady looking hippie. I watched some mother yell obscenities at her children. I watched an androgynous-lookin' guy get beat up by his "friends" . . . but I felt too numb to do anything about it. An older fellow joined me on the bench and I decided to interview him.
Me: So . . . they call this "Suicide Town?"
Guy: Yeah. I find it very degrading. This is a good town. A nice little town. I don't like the fact that people judge our town like this just because so many kids here have killed themselves. It's a nice town. A very nice town. With nice people. Good churches. Friendly people. Sure we have our problems . . . but it's a nice town. With nice people . . . who fear God.
Me: Oh God! I'm so fucking bored.
I put a .38 to my temple and pulled the trigger.
Guy: I mean . . . it's . . . uh . . . a . . . very nice . . . town.
He stole my wallet off my "dead body."
In case you were wondering, I really wasn't dead. It turns out I had stuffed grape jelly in my .38 last night for some unknown reason. So I went back to my hotel room and watched porn.
No one had a good answer.
As I watched the blonde whores devour rivulets of cum from each others' cunts, I thought that there were no simple answers.
Video games, industrialism, capitalism, abuse, divorce, the church, the government…I don't know. All these answers felt myopic.
The whores on screen tangled in one another's flesh, to the point I couldn't tell where one began and the other ended. All I saw was the vacant look of lust in their eyes.
I contemplated those lost. Thirty some thousand a year . . .
. . . and then I started sobbing, but at the same time, attempted to maintain an erection, numb the pain . . . but I couldn't come . . .
. . . I thought about how I never felt my parents loved me. How they never loved each other. How I never learned to love . . . only hold my dick in my cold hands while watching whores violate each other in their naked, ceaseless dance . . .
. . . that's when I realized . . .
. . . the world is a black empty hole . . .
. . . with nothing to fill it